Conferencing AV Services in Ireland
We offer low cost conference AV services and equipment like LED screen, cameras, PA, radio, microphones, staging, lighting, live web stream for rent or hire. Our services are available in Ireland and Northern Ireland. Contact us below to book us for an event!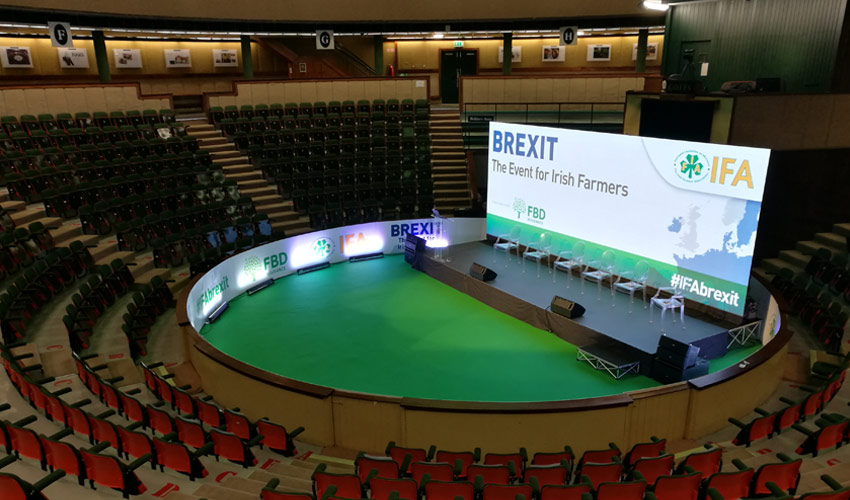 Complete Conferencing Solution Hire, Kildare
We supplied the complete conferencing solution for The Irish Farmers Association in Goffs, Co Kildare. We provided an 8 metre by 3 metre LED screen, cameras, PA, radio microphones, staging, lighting and the live web stream.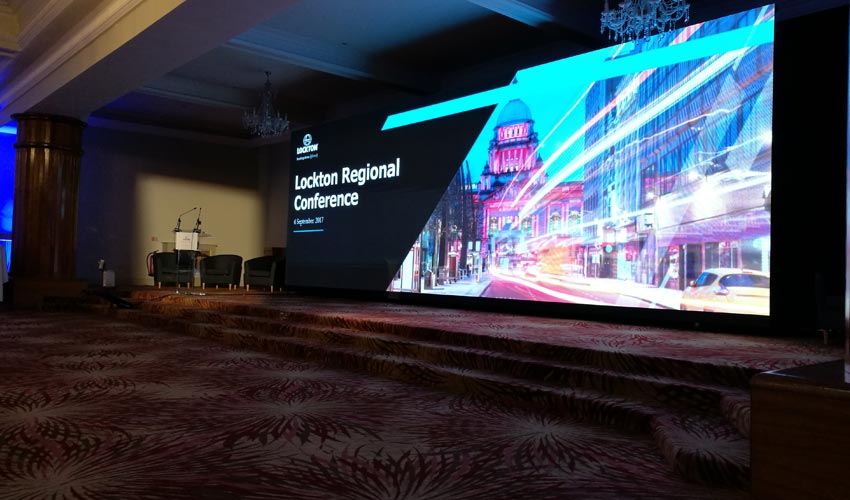 Lockton Companies Inaugural Conferences
We supplied some conference equipment like a 9m x 3m LED wall with full lighting solution including stage wash, spots and mood lighting. We also supplied and operated the PA which consisted of multiple live mics for Q +A sessions.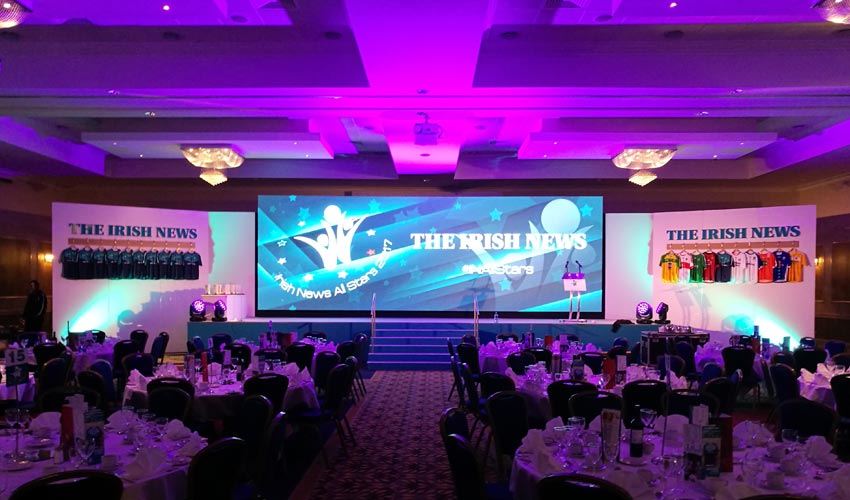 Irish News Allstar Awards, Armagh City Hotel
Full conference AV service for the prestigious Irish News Allstar Awards show, providing a 10m x 3m LED screen and full PA and microphone solution for a crowd of over 500 people.
Get in Touch with Us
Kindly fill-up this form to enquire about our conferencing AV services. We will get back to you within 24 hours!
Conference Equipment Services
Full conference AV solutions and services for corporate companies in Ireland and Northern Ireland.
With 20 years of installation in the AV industry under our belt, you can rest assured we will have a solution to your problem. Complete AV Solutions offer a range of audio equipment from wired and radio microphones, mixing desks to our full touring grade 24000 Watt Tannoy VQNet PA system. We understand your need to communicate during the event, whether offline or online.
With all the work that goes into organising your event, it would be a shame to have nothing but pictures to show for it. We can now stream your event, in full 1080P High Definition, live to anywhere in the world, or simply the room downstairs! Our live event streaming and broadcasting are top-notch; you can even claim a copy of your event's footage for later use.
With our LED screen, cameras, PA, radio, microphones, staging, lighting, and live web stream, we make every seat the best seat in the conference. Complete AV Solutions is indeed the best choice for conferencing equipment supplies and rental in Ireland and Northern Ireland.
We can also provide full AV support for your event. Contact us through the form on the left with the details of your event, and we'll get back to you with a quote. Thank you for choosing Complete AV Solutions for your conference AV services needs.